Select a country to view local content

Tailored health - for employees and the whole company

Make medical care more affordable for your employees. All in an app tailored to your needs and your brand. Because the strongest bond is with those who stand by you in times of need.

More affordable healthcare for your employees, without the hassle

Every company is unique. That's why we're ready to provide complete application implementation and related training - whether you're a large company or a family business, we're here for you.

We will prepare a complete white-label solution for you, including professional training.
We can customize the application to your needs.
We guarantee all your employees will be connected to a doctor within 30 minutes.
The fully responsive app is available for all commonly used platforms.
Telemedicine is the medicine of tomorrow

Many physical visits can easily be replaced by an online
connection. How does it work?

Doctor at hand at any time,
on your phone and on your computer

At home on your tablet, in the office on your computer or on the go from your mobile? It's up to you which way you choose to connect with your doctor. MEDDI supports all popular platforms and is fully responsive. All communication is completely secure thanks to advanced encryption.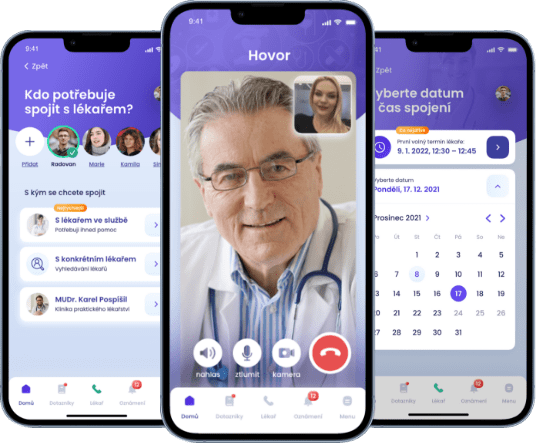 For multinational companies

Applications in 15 world languages

MEDDI is a global solution suitable for multinational companies. The application currently works in Central Europe and Latin America and supports 15 world languages. All communication is encrypted, so everything remains a medical secret.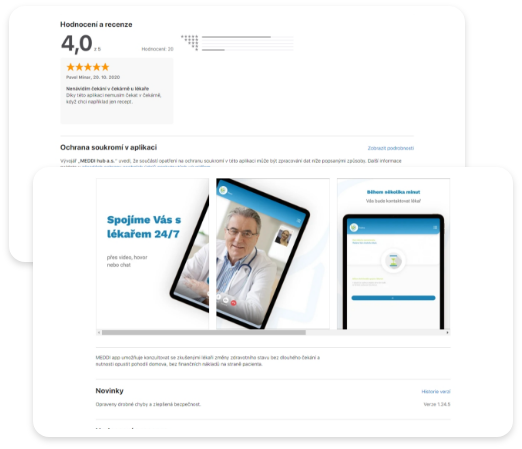 Give your employees extra time

Become an employer who cares about the health of its employees. We'll make sure their data stays safe.

Increase your attractiveness on the job market.
Confirmations or prescriptions are processed quickly and securely online by your staff.
The app interface is fully translated into 15 world languages.
All data and communications are subject to encryption and multiple layers of security.
Try MEDDI for yourself

Installing and setting up the app is a matter of a few clicks. So why waste time?