Select a country to view local content

Absolute safety.
Maximum time saving

The MEDDI application saves time for patients, doctors and companies. No compromises on data security and according to certification

We are trusted by leading medical institutions, nearly 5,000 doctors, all Czech health insurance companies and over 200,000 users.
Will you join them?














Doctor at hand at any time.
On your phone and on your computer

At home on your tablet, in the office on your computer or on the go from your mobile? It's up to you which way you choose to connect with your doctor. MEDDI supports all popular platforms and is fully responsive.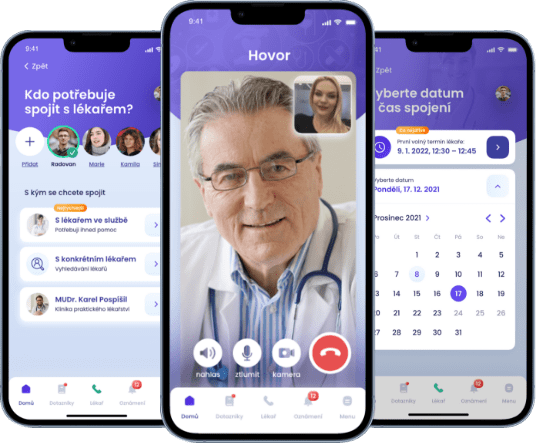 Application with superior care

MEDDI is easy to use, fast and absolutely secure thanks to advanced encryption. No data is sent to third parties - so your data stays between you and your doctor.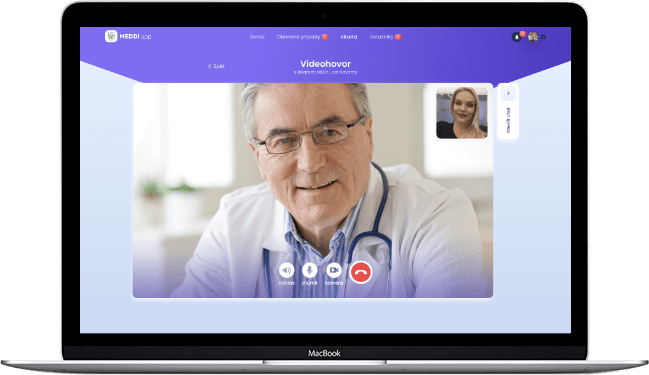 We are ready for the future

Telemedicine is the medicine of tomorrow. The MEDDI application is developed with a focus on the safety and comfort of millions of registered users.

We won't tell medical secrets to anyone

We recognise how sensitive health data can be. That's why we guarantee that no one other than you and your doctor will have access to it.

All communications and data provided are subject to 2048-bit encryption.
The security architecture of the application complies with the requirements of the NUKIB.
No data is sent to third parties.
Data is handled in accordance with the GDPR.
We comply with the highest information security system ISO 270001.
More affordable medical care for all

Not having time to go to the doctor is a thing of the past with MEDDI. Expert help is always just a few clicks away. For everyone, no matter what.

The clear and intuitive app is available for Android, iOS and web browsers.
The current capacity of the solution is sufficient for millions of users.
The application interface is fully translated into 15 world languages.
The platform enables tens of thousands of encrypted HD video calls at any one time.
Anytime and for everyone

MEDDI is available 24 hours a day, 7 days a week.

All in one place

We work with an extensive network of doctors and hospitals, which we are constantly expanding. This makes it easy to find the right specialist for whatever is troubling you.

Uncompromising security

Only your doctor can see information about you. All communications and data provided are subject to thorough security and encryption. We are constantly improving the security of the app in cooperation with the National Cyber and Information Security Authority.

Client confidence

We cooperate with a number of major employers. This makes the app more accessible and continuously improving.

An app made by professionals. But you don't have to be one

The MEDDI interface is designed to save time for everyone involved. You can start a video call with a few clicks, forms are automatically pre-populated, and you can copy and edit the captured text as needed.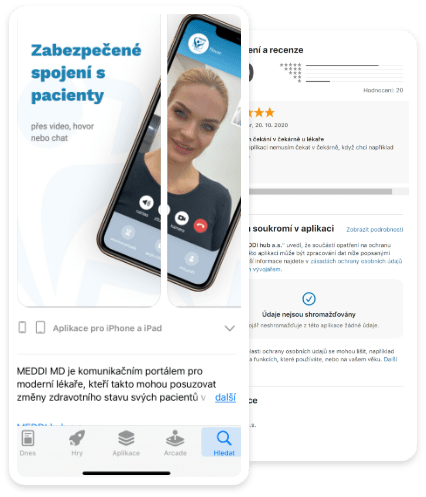 MEDDI app use and transfer to any other app of information received from Google APIs will adhere to the
Google API Services User Data Policy
, including the Limited Use requirements.
Try MEDDI for yourself

Installing and setting up the app is a matter of a few clicks. So why waste time?